Alumni and Friends of Palo Alto High School
Please Note: This is the ONLY Official Paly All-Alumni site although other sites may make that claim. Older sites have been disbanded and replaced with this site.
HAPPENINGS
COMING EVENTS
PALY CAMPUS CENTENNIAL!!!

Please refer to Menu at left and drop-down items for updates under -
"Centennial News and Articles"
August 23rd, 5 - 7pm - CENTENNIAL KICK-OFF PARTY
October 7 - HISTORICAL PARADE
and more......details and updates.....keep watching
Holy Cow
To mark the building and opening of our grand campus, many events are being planned for the year. The cornerstone of the building was laid 1918.
Activities will officially begin in 2018 and continue through February, 2019 culminating in a recognition of the first graduation in February, 1919.
Everyone is encouraged to participate. Please check this site regularly for updates and invitations.
If you have suggestions for the committee to consider or wish to be involved, please contact: palyalumni@gmail.com

Paly Student Body December 1918
HISTORY: After a delay because of the influenza epidemic, the current Paly campus opened officially on December 24, 1918. Students, faculty, and local dignitaries marched from its Channing Avenue location to the new Palo Alto High School on Embarcadero at El Camino, with the 91st Company of High School Cadets triumphantly leading the way. The community was impressed with the school's auditorium - unique at a time when even Stanford had none - and the high-ceilinged library doubled as a ballroom.
When the present Palo Alto High School was built in 1918, some townsfolk were critical of a location so far out of town. But the 30-acre site with its Live Oak trees was being sold by neighboring Stanford University at the token cost of $1.00 per acre, and optimists thought that Palo Alto might well grow to the south.

PALY - THEN and PALY... keep scrolling down

For Paly's website click on link: http://www.paly.net/
****************************************************************************
Keep scrolling
And PALY - now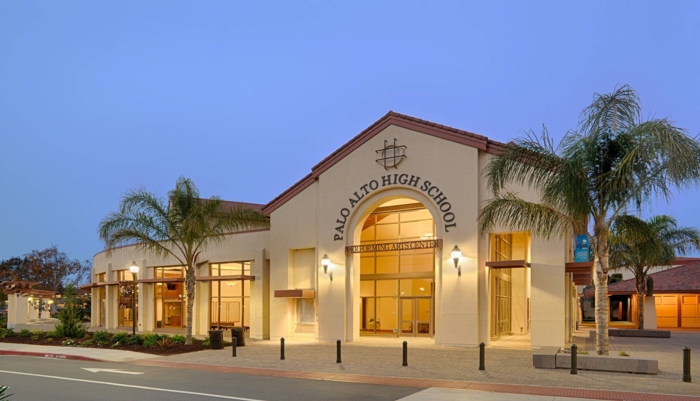 PERFORMING ARTS CENTER - facing Embarcadero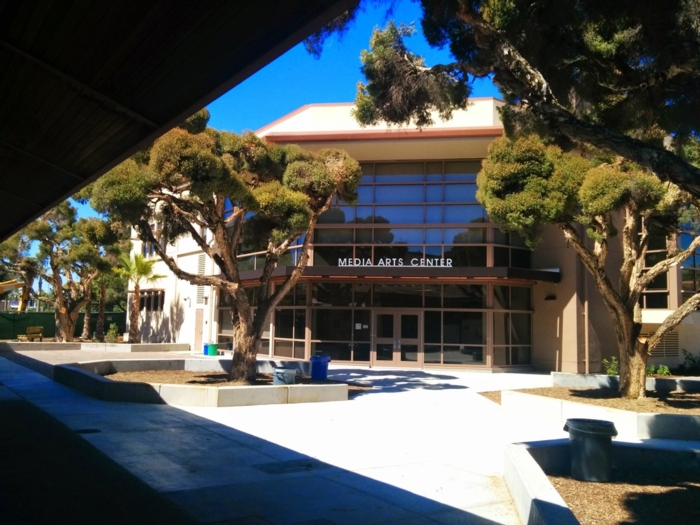 MEDIA ARTS CENTER
Click here > Campus Updates to see more photos and slide shows.

NEW LIBRARY - OPENING IN 2018/2019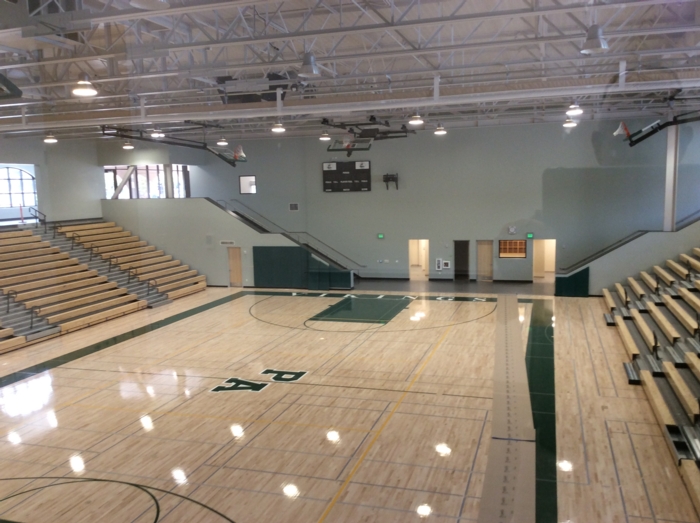 Click here for photo tour of the new Peery Family Athletic Center - Opened October, 2017
Thanks for coming.... See you again soon!!!