Board approves Adam Paulson as Paly's new principal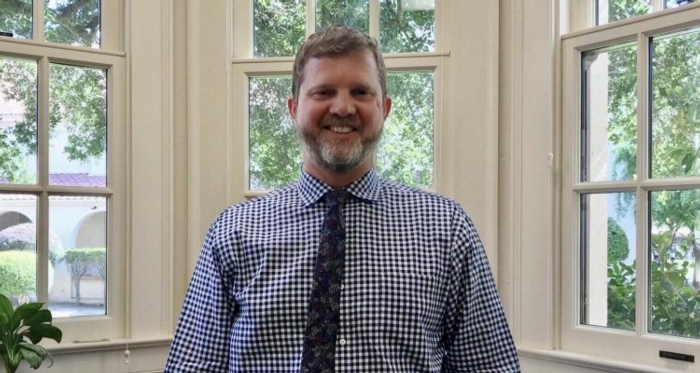 Annie Chen, Miranda Li and Neil Kapoor May 22, 2018 News, Showcase
Following weeks of deliberation by the Principal Review Committee, the Palo Alto Unified School District (PAUSD) Board of Education approved former assistant principal and current acting principal Adam Paulson to be the new Paly principal on May 22.
According to an email announcement sent to the PAUSD community by Interim Superintendent Karen Hendricks, Paulson will assume his role as principal on July 1, following Principal Kim Diorio's official resignation after her 13 years of service to the District, including five years as principal.
According to the District release, Paulson is well-qualified for the position; he has 16 years of experience working in education and an extensive background in teaching and managing a myriad of responsibilities at Paly. Since 2014 Paulson has been working as an administrator at Paly as the Dean of Students, overseeing both managerial and student-related aspects.
Paulson's previous role as Assistant Principal involved overseeing student activities, attendance, academic integrity, blended learning, technology and other facets of administration. As Paulson has formed bonds with students and staff as an administrator these past few years, former principal Kim Diorio believes he will have a smooth transition into his principalship.