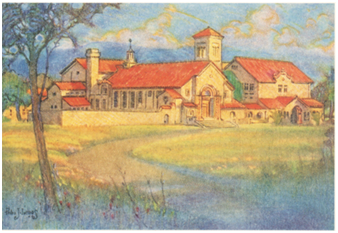 Paly -1918
Calling all
ALUMNI and FRIENDS of
PALO ALTO HIGH SCHOOL
Join the 2018 Centennial celebrations for Paly's "new campus."
Alums and Friends welcome!
Centennial Kickoff Party - August 23, 2018 5 - 8 pm
Barbeque tickets available TIckets for dinner on sale now - just $13 each. You can purchase tickets online at paly.net/webstore or make out a check to Palo Alto High School Cenetennial( please specify beef or veggie burger on check) and mail it PALO ALTO HIGH SCHOOL CENTENNIAL, 50 Embarcadero Rd., Palo Alto CA 94301. You will not receive actual tickets but will be on the paid list!! Don't miss it!!
Historical Parade - Oct. 7, 2018
Celebration Time Party - March 23, 2019
and more…
Donations to Alumni and Friends much appreciated. Click here to donate, or click on Donations on Menu Items at top of page, or copy and paste: http://www.palyalumni.net/donation_center.cfm?DonationCenterID=3688